Tour Velvet Align - Consistent Hand Placement - Consistent Results
Tour Velvet, the #1 grip model played on all worldwide tours is now available with ALIGN® Technology to improve clubface awareness and bring more consistency to your game.
The raised ridge ensures consistency in grip placement and hand alignment.
Raised Ridge
When installed on a shaft, the red ridge rises and extends down the back of the grip to aid better hand alignment and more consistency. ALIGN® locks the hands in place every time.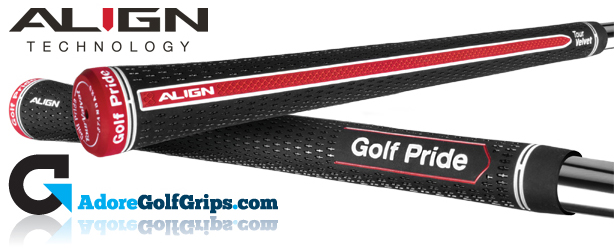 Improved Clubface Awareness
ALIGN Technology locks in your hand placement for a consistent, square clubface throughout the swing, at address and impact.

Moderate Surface Texture
State of the art rubber blend for maximum playability. A scientifically designed non-slip surface pattern with plus sign texture that pulls moisture away from the surface to allow for consistent traction in all playing conditions.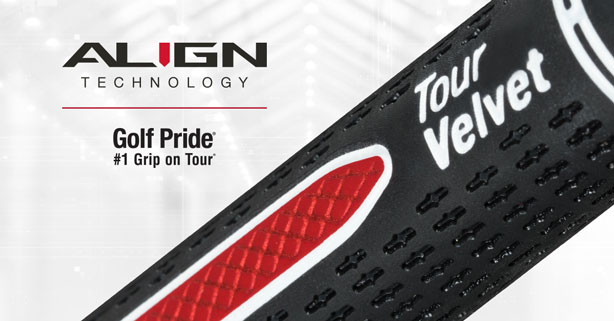 Available in Standard and Midsize profile. ALIGN Technology conforms to the rules of golf.
Golf Grip Specifications
Brand:

Golf Pride

Model:

Tour Velvet ALIGN (Standard Size)

Gender:

Men's

Weight:

52g

Size:

0.600 Align

Colour:

Black / Red / White