JumboMax ST/1.2 Straight Taper Midsize Putter Grip - White / Blue / Red
JumboMax ST/1.2 Straight Taper Midsize Putter Grip - White / Blue / Red
---
Product Description
Straight Taper For Reduced Grip Pressure & Improved Accuracy
The ST/1.2 putter grip from JumboMax features a straight, non tapered, Midsize profile which promotes reduced grip pressure and stabilises the hands throughout the putting stroke for improved accuracy.
The range features a twist resistant, high energy transfer core and an ultra tacky polymer surface for enhanced feel and playability in a variety of weather conditions.
JumboMax Putter Grips fit your hands better for superior surface contact and a tension free grip which gives you better feel on putts of all lengths. JumboMax Putter Grips can quickly and dramatically improve the way you play the game of golf.
JumboMax testing show that most golfers prefer and benefit from the feel and playability of a Midsize/Oversized putter grip. Once you try them you will never want to use a skinny putter grip again.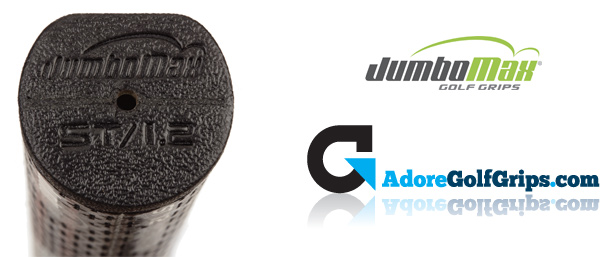 1.20" Diameter Grip Profile – 10.50" Grip Length.
Available in a range of colours: Black/Silver, White/Blue/Red and White/Green/Black.
Golf Grip Specifications
Brand:

JumboMax

Model:

ST/1.2 Straight Taper Midsize Putter Grip

Weight:

62g

Core Size:

Round 0.580

Colour:

White / Blue / Red
---
Find Similar Products by Category
---
Customers Who Viewed This Product Also Viewed